So I live near the state capitol of California - Sacramento! This past July 1st was our 7-year anniversary; we still live in the same apartment, even. (Although that time is probably coming to an end soon - we'll discuss that some other time.)
When we moved here, we thought this would be somewhat temporary; we both grew up in the San Francisco Bay Area, and figured we'd move back once we were a little more financially viable. We never considered Sacramento a possible permanent home, but now I can't imagine moving back to the Bay. I'm NOT saying I don't miss it like crazy sometimes, but it's become a nice place to visit and reminisce. Sacramento is where The Hubs and I have spent most of our time together, and it feels more like home now.
So here are my 5 favorite things about Sacramento and the surrounding area: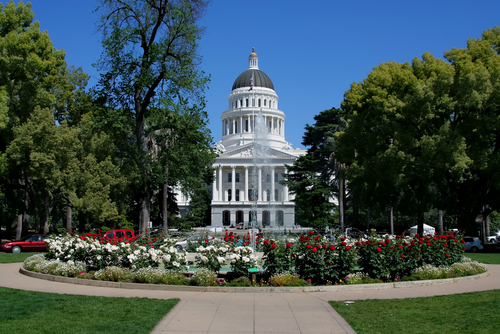 Ok, 1 more thing that I HAVE to include and is not technically IN Sacramento:
Location, Location, Location! - I love that Sacramento is so close to so many things! Ok, "close" is a relative term. What I mean by this is Sacramento is only a couple hours away from a wealth of different activities. Major attractions like Reno/South Lake Tahoe is only a few hours away, the Napa Valley is about an hour and a half, San Francisco is about 2 hours away (excluding traffic), San Jose is just over 3 hours away (we go there at least once a year to see the SJ Sharks). Then there's local attractions that are less than an hour away (or right in town), like Apple Hill, Historic Folsom, the Jelly Belly factory, the state fair (which just ended!), and Old Sacramento. It's great to have so many interesting options for when you want to get out of town for a day or a weekend!
I could go on! We have a great theater scene that I'm still discovering, nearby Placer county has lots of unique sites to visit, there's farmland all over the place (if you're into that sort of thing - having taught students in FFA clubs, though, it is kind of neat if you're a city mouse like m'self), lots of local breweries (if you're into that sort of thing)... there's so much about Sacramento to experience! It's only in the last few years that I finally warmed up to the city, and at this point it feels like home. I look forward to raising our family around here!